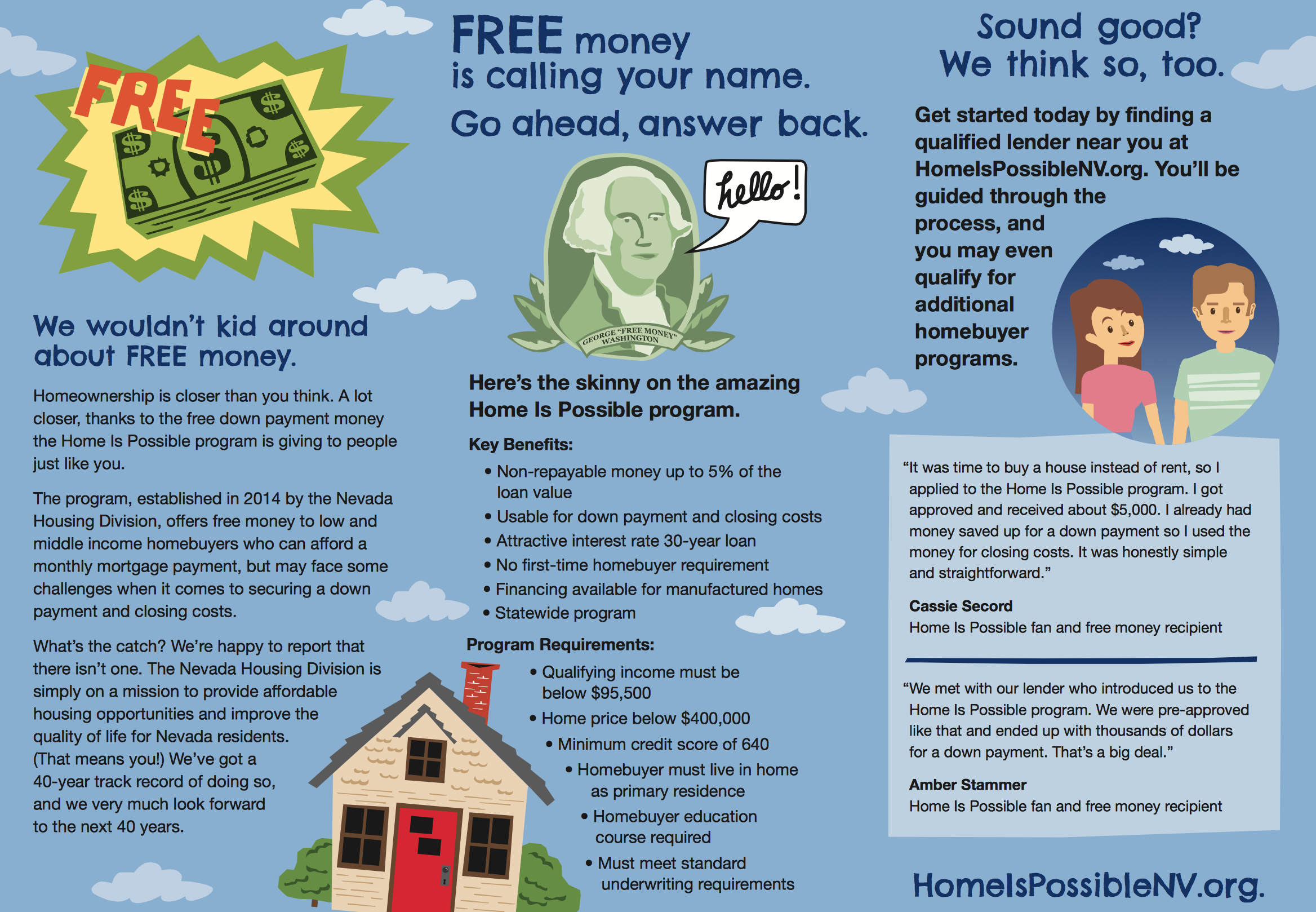 FREE FOUND MONEY! One of our favorite things at The Klein Team NV is to save our buyers and sellers money. Whenever possible we are looking for programs that will increase our sellers net proceeds or decrease the cost of buying a home for our buyers.
The Nevada Home Is Possible grant program helps make the dream of home ownership a reality for qualified buyers. Introduced in 2014, this program helps those who can afford monthly mortgage payments, but whose savings may fall short of the necessary down payment or closing costs. The program has a maximum sales price of $400,000 and borrowers annual income cannot exceed more than $95,000.
The down payment assistance grant amount can be as much as 5% of the loan amount, to be used for covering down payment and closing costs. For example, on a $ 200,000 loan amount, your down payment assistance grant, pending the qualifications specified below, may be as high as $10,000. This grant never needs to be repaid and it is NOT limited to first time homebuyers.
Sellers can benefit from this program as well. In today's market often buyers need sellers help in paying for closing costs. This program can help to pay for buyers costs so sellers do not have too. Whether your a buyer or a seller Home is Possible is a great opportunity to achieve your goals
Give us a call today so that we can talk about the steps to homeownership. Call The Klein Team NV at 702-267-6169.